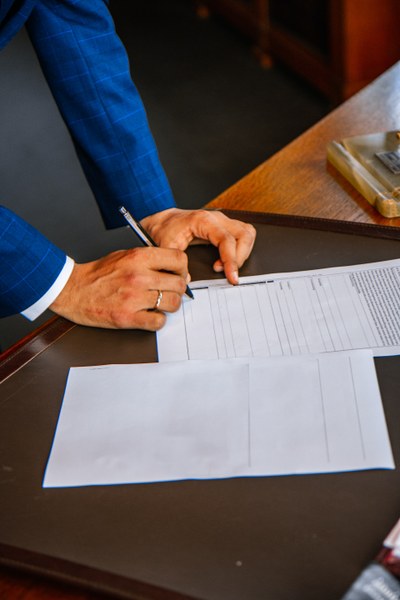 At Py76 we have various forms of contracts.
Note: all prices on this page are excluding VAT.
Project contract
The first contract will usually be a project contract. Together we start a new project for a new site, or I take over an existing site.
This is a contract during which we can get to know and trust each other. In this contract we cover risks on both sides: you don't want to invest a lot of money without having seen my work, and I don't want to invest a lot of time without payment.
Fixed price does not work for me and the kind of projects that I do. In the beginning of a project there are always far too many uncertainties and missing information. If you or your organisation insists on fixed price, you are better off with someone else. If you mainly want to cover risks, we will find other ways.
My hourly rate is between 100 and 150 euros.
We work in iterations of for example two weeks or one month. In the end I put my work live on a server and you can test.
If you are very disappointed, we stop the contract, and you pay a reduced rate for my hours worked so far.
I can stop the contract from my side as well. If I don't deliver anything, you do not pay this iteration.
If there is enough trust, we continue.
We carry on until the project is done, or until we decide together to switch to a maintenance contract.
Maintenance contract
With a maintenance contract, you pay a minimum fixed price per month. This depends on the size and complexity of the site, but for a ball park estimate think of 300 euros per month.
In return, I solve small problems, answer questions, do maintenance on the site, and improve Plone and the extra modules that are in use. See also what I am saying about maintenance on the page about Relationships.
On top of this minimum fixed price, we agree on a maximum number of hours for extra work: new functionality or fixes that go above regular maintenance or that you want to solve with high priority. You reserve budget, I reserve time.
The hourly rate is between 100 and 130 euros. This is usually cheaper than with the project contract, because there is less risk.
Plone Starter
Especially for smaller projects with little extra demands. More info to come later.
Hosting contract
I can host your website.
Maybe you already have another hosting provider that you are pleased with, or you have an internal team that arranges this. I will gladly work with them, and then a hosting contract will not be needed.
If you entrust the hosting to me, I will arrange this at TransIP.nl.
If wanted, we can also register a domain name for you there.
What kind of servers are needed, depends on your website and the visitors. Count on 50 or 60 euros per month. I simply pass on the costs of TransIP to you, without surcharge.
For this you get a production server with offsite backups and an acceptance server.
The website can send email (for example for the contact form) via the TransIP mail service or with a mail service of your own IT partner. We cannot support email on your domain, except for the settings in Plone. If needed, we can get you going with mailbox.org.
With a hosting contract, a maintenance contract is mandatory.
Freelance
You can hire me on a freelance basis.
This can work if you already have an internal team or external partners who do most of the development and hosting, and you need someone extra for a few specialist tasks.
This works best if you hire me for my main strength: Python backend programming in Plone. For example, I could assist you in migrating an older Plone site to Plone 6 and Python 3.
We will set a minimum amount of 4 hours that I can bill per month, because there are always meetings, administration, developers on your team asking questions, code to review so I keep up to date with what is happening and can give advice, and I need to reserve time that I then cannot give to other clients. If I really don't do anything for you in a month because I am too busy with other clients, I won't bill you.
To set expectations, we will set a maximum amount of hours per month as well, for example 40. I don't want freelance work to become the main part of my job. And you don't want a sudden big invoice when I spend 100 percent of my time on your project. If we both agree it is necessary, we can incidentally go over the limit.
Hourly rate is between 120 and 150 euros per hour.
The various contracts can be combined, especially maintenance and hosting. The above parts are then building blocks that we join together into one overall contract.